Car Audio
Whether you are looking to upgrade your factory sound system, add more bass, or replace your factory speakers, Mad Soundz has a wide range of solutions to fit your vehicle.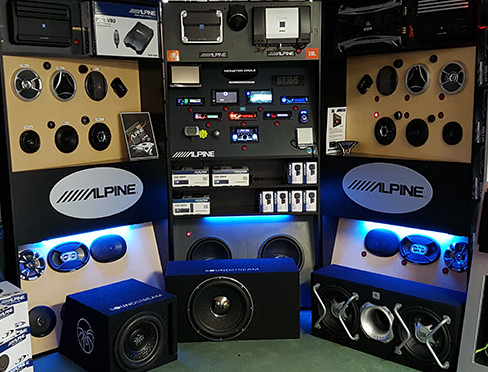 Amplifiers
When you add more power you get more power which improves your dynamic range.If the volume sounds distorted at high volumes or if you simply want your system to be louder, you may want to consider adding an amplifier for instantly clearer sounds at a larger range of volume levels. Overall adding amplification is one of the best upgrades you can make to increase the total performance of your system.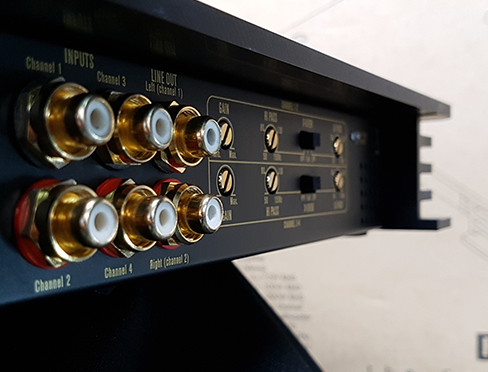 Sub-Woofers
Most factory sound systems can't give you the dramatic and high quality bass range that comes from having a sub-woofer. You can pair your sub woofer with an amplifier or get one with an amp built in so that its already powered. Yes, bigger and better bass can make your heart feel funny and you're girlfriend hair fly around but it also makes recorded sound feel like there's a live show happening in your car.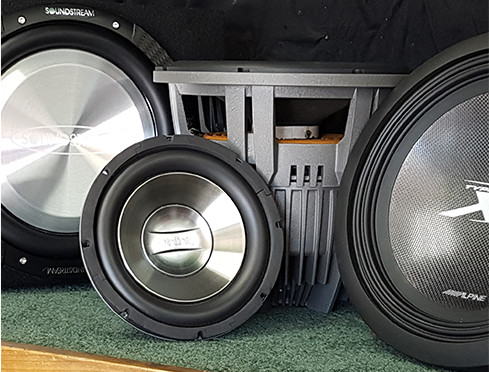 Speaker Replacement
Once you've heard sound coming from quality replacement speakers, old factory speakers will sound, well, old. If you decided to go for the amp and sub, you can get speakers to pair to them to further enhance that set up but you can also replace your factory speakers even if you don't go the amp and sub route. Don't forget that every vehicle is different so it's best that you make these improvements with a professional who knows exactly what your car needs and how to instal it. Hey thats Mad Soundz. The only thing we recommend doing yourself when it comes to your new system is showing it off.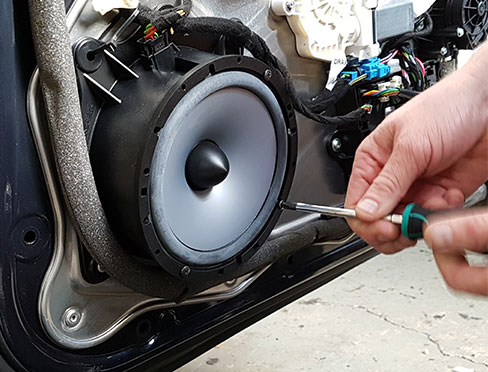 Integrate Your Device
You have many options when it comes to integrating your smartphone, iPod or tablet into your car. Options range from custom installations to adapter solutions to help you and your vehicle work with the latest technology available.
Apple CarPlay is a smarter, safer way to use your iPhone in the car. CarPlay takes the things you want to do with your iPhone while driving and puts them right there on your car's built-in display. You can get directions, make calls, send and receive messages, and listen to music, all in a way that allows you to stay focused on the road. Just connect your iPhone and go.
Android Auto was designed with safety in mind. With a simple and intuitive interface, integrated steering wheel controls and powerful new voice actions, it's designed to minimise distraction so that you can stay focused on the road.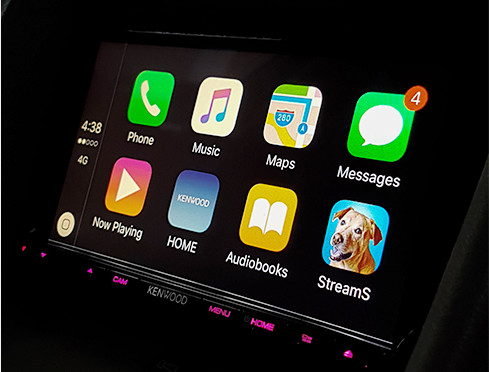 Replacing Your Factory Radio
When we refer to the head unit, we are referring to the stereo that fits into your dash. Replacing the head unit in your car is not only the most convenient way to integrate your smartphone or mp3 player for use in your car, but it's often the most affordable as well. Getting a head unit that easily integrates your devices into your car is an easy first step to getting the latest car infotainment without having to buy a new car. Additional features may also come with your new head unit such as Bluetooth for hands free calling, navigation and video. Some units even have support for iOS or android apps. At Mad Soundz we have a wide range of models, options and price points available so you can get the smartphone/mp3 player integration upgrade that makes the most sense to you.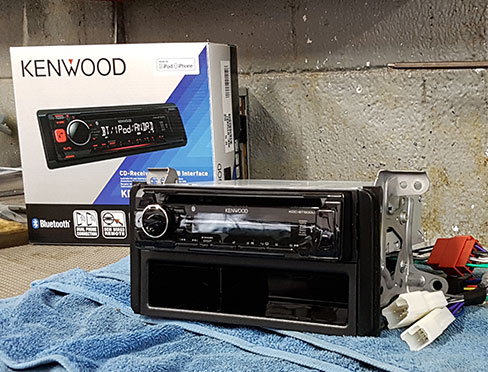 Factory Radio Adapters
Factory radio adapters allow you to connect a new radio to your car without cutting or changing the original wiring harness or aerial plugs. They also allow you to physically fit a new radio into your dashboard if it has not got space for one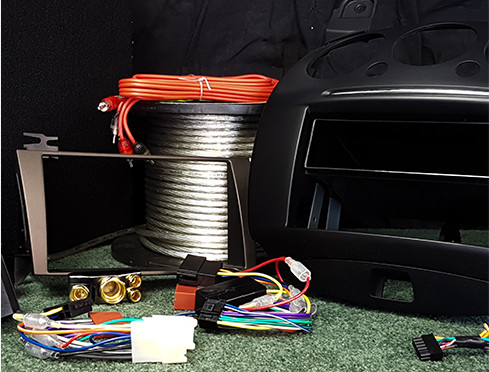 Custom Solutions and More
The team at Mad Soundz are the best in the mobile electronics industry who can help you achieve exactly what you need for your vehicle. Contact James or Richard on 07 8467631 or visit us in person to find out more about what is possible.